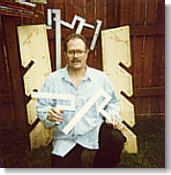 The Modified Square measures heights and depths simultaneously, has three points of centering, handle-like squaring, tri-square effect, and is a multi-purpose squaring tool.

The Modified Square Tool

Made in the USA, Pittsburgh, PA

By an American Inventor!

Download the Modified Square drawing here.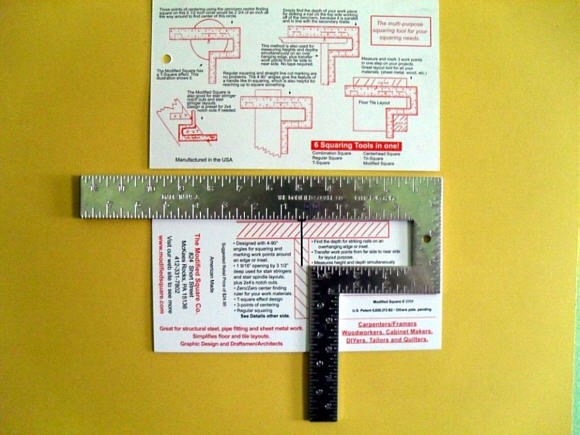 The Modified Square Tool is Made in USA Features of Six Squaring Tools in One, Plus more! Great squaring tool for all phases of construction, building and Manufacturing. Helping America and the World do its Job!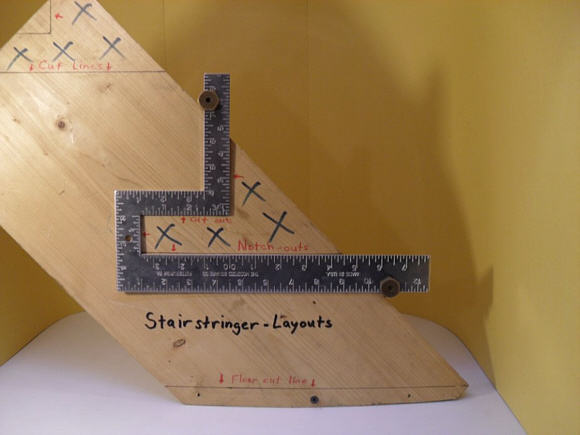 Mark your rise and tread in one step. Also great for setting your spindles & balusters. Stair builders, carpenters say its like having a second set of hands for laying steps out. Keeps them squarer and truer. (Talk about a time saver)

Lay your holes out in the web of an I-Beam in one step no tape measure needed, preset 1 1/2 and 2 1/2 cope-out. Square your pipe flanges in 2 moves, saves time and also great for sheet metal layout measuring and marking centers and depths. Great for steamfitters, pipefitters, ironworkers, fabricators, plumbers.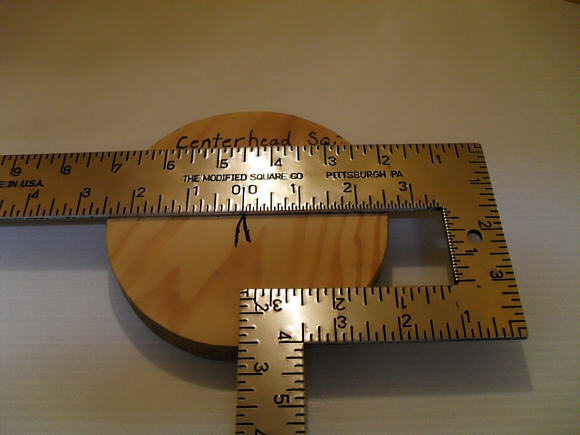 One of the many great features of the Modified Square Tool are the centerhead finder square and the T-square. Great for woodturning, core drilling, sheet metal, leatherwork, floor and tile layout etc.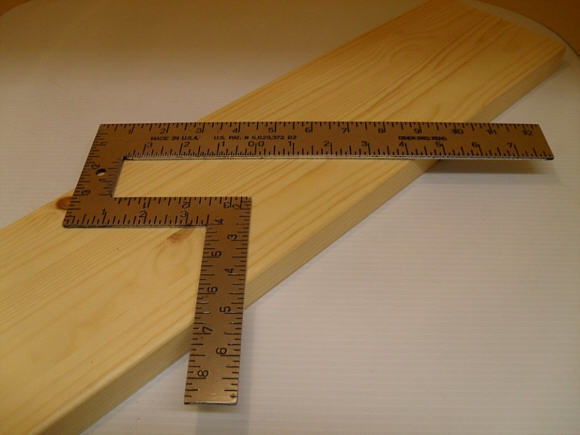 Use your Modified Square for setting up your 45 degree pitch cuts and more. Great for common rafter and bird mouth cuts etc. Great for carpenters, remodelers, homebuilders, metal trades etc. The Modified Square is designed with four 90 degree angles for your practical regular squaring needs.

The Modified Square is available at other fine stores
-- See list!

For Distributor and Retailer requests -- (412) 331-7802

Retail price $24.95 + shipping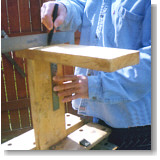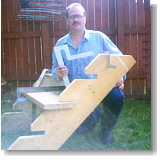 It's not your grandfather's square!